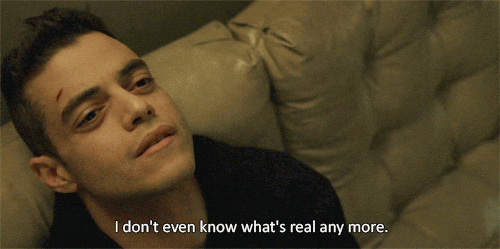 So Sunday, my husband was in a raid on WoW, and I was reading a book.  I remember waking up in bed, and my husband was asking me if I was okay.  He said kiddie came for a visit and then took a nap after watching Little Bear on the phone. He said I must have been really tired.  Then on Monday, same kind of situation I was reading, and I got hungry, so I was going to go get some food, and I woke up in the dining room and my husband and I were crying.  I asked him what happened and he said Kiddie came back.  He said he talked to her about me and Sadness, and he said she has her own room in my head (but I only see one room!! so WTF! how many rooms are there?!) and basically he asked her if she knew Kattie Kaboom, and she said yes, but she is just Kattie. And she said something about she and Sadness protect me.  I don't remember any of this mind you, this is all from my husband, who isn't here at the time of me writing this so I could be forgetting a lot or getting it a little jumbled, but this is the gist of what happened. Anyway, she said that Sadness locks her in her room, but goes to play with her a lot and that she can only come here to be with Wade when her door gets unlocked.  But she didn't know who unlocked the door, but she comes out when I get hungry and need help eating. Sadness told her that.  (WTF! I mean okay, yes I have some eating issues, but I was literally going down to eat something when that happened, and I'm not that fucked up about it, I mean at worst I have EDNOS I don't have anorexia, not even atypical anorexia IMHO.) Also, WTF, Kiddie knows everything???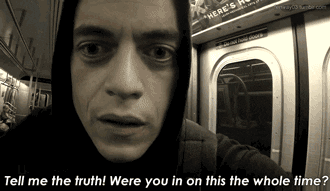 Anyway I talked to my husband about it and he said he thinks when I get a lot of anxiety, like about eating, then it is easier for Kiddie or someone else to come out.  We also discussed, that what if I am not an alter like I thought.  What if I am the original and Sadness came out to protect me from stuff, because Kiddie said that Sadness protects me from the sad times and she helps me eat.  I mean I assumed I am an alter cause I just appeared, and before it sounded like Sadness made me to be here with my husband because she didn't want to be here anymore, but what if that isn't correct.  I lost all this time, and the last thing I remember from before was a really fucked up family incident, and then nothing until I am here.  Well basically nothing I remember jumbled bits of other things also.  But what if that is because Sadness took over for the sad parts and then let me have some of the happy things.  Or am I an alter, and she is the original and she couldn't take being here anymore. Or was she an alter that didn't want or need to be here anymore so she left. Maybe she thought I was finally ready to handle my own shit. Or fuck I just don't fucking know anything. So the only thing I do know is that I am here. I am happy here. I love my husband, my dog, my house, my friends. My family situation is fucked up, but it always was so that's nothing new. I want to stay. I want them to leave me alone.
PS: Mr. Robot has a lot of relevant gifs and images for my life right now.