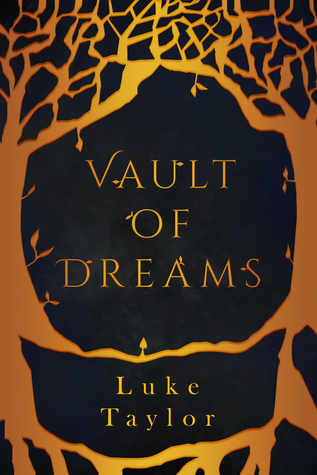 Goodread Summary:
Albanland. Emerald hills and ice blue lochs, bordered by Nørds raiders and the haughty monarchs of South Angle, each dynasty eager to seize lands weakened by a civil war in which a usurper has risen to seize the cloven throne.
Morgance, Faer Princess of the Night.
And by her side, the fearsome Ultan Skölhammer, sworn Guardian of the Crown.
But Rhoswen, rightful heir to the throne, princess in exile, leads a final uprising from the depths of the forest, an uprising that twists together the lives of the most unlikely companions.
A notorious thief accused of a crime she did not commit.
A baird apprentice searching for the meaning of life.
A pair of brothers who can't seem to stay out of trouble.
And a gypsy bound to the ancient artifact known only as the Vault of Dreams.
My thoughts:
I did get this book for free for review from the author. This is not my favorite writing style. I do enjoy that it is a stand alone fantasy novel, because those seem very few and far between. I'm in love with series because you get so much more to the story, but I get tired of it as well. Im ready to move on and read something else or I'm tired of waiting for the sequel. Whatever. I like stand alones. I do love the cover of the book, and it is definitely one that would catch my eye at the store. I also like the title I would have picked it up for sure. I had a hard time getting into the story. I am usually someone that since I have so many books (over 2,000 physical books at my house, ot counting e-books) I don't give books very long before I scrap it and move along, and this one does take a while to get used to the prose and a while to get into the story.
Review written by the alter of Kattie the Vivacious Hobo.  For more information go to www.kattiesalterego.wordpress.com