Goodreads Summary:
In 1980s New York City, seventeen-year-old Caitlin tries to overcome her mother's abuse and father's abandonment by losing herself in nights of clubbing and drugs, followed by days of stumbling aimlessly through school.
My Thoughts:
Sex, drugs, and rock & roll! What's not to love? I was very excited to read this book. I prefer gritty, realistic fiction and thought this book would be right up my alley.  It was just meh for me though.  Cat is a 17 year old club kid living on her own in New York.  It sounds like every kids dream, but after being abandoned by her father, and dealing with an abusive mother, going to the club is her only escape from her mind.  Her father gets her an apartment of her own, but she still has to deal with abandonment issues, and her insane mother, who she can't just cut off, as much as she would like to.  I did picture the movie Party Monster with all the club parties they talk about in the book. I LOVE that movie btw!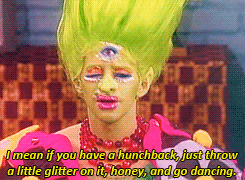 I didn't ever connect with Cat.  I feel like the characters should have been better developed.  Overall there wasn't much of a plot, other than Cat's downward spiral.