Today we have Nancy from Media Medusa on the blog!
Give us the history of you. (family life, where you're from, etc.)
I grew up in West Virginia, just outside of Pittsburgh. I lived there until I went to college in Columbus, Ohio. From there I lived in several places, including Los Angeles, then Cleveland, then New Jersey, and now I live in Amish Country. I've been married for nearly 16 years to a fellow geek, and we have a 13 year-old son and a 10 year-old daughter.
• When did you start blogging? Was this your first blog?
I've been writing for the web since 1999, but in 2013 I launched my own blog.
• What made you start blogging?
I wrote about animated TV for About.com, but I was interested in writing about other entertainment, like movies, other TV shows, and books. I was getting press releases and review requests, so rather than turn them down, I launched a blog!
• How did you come up with your blog name?
It was hard to find a name, because so many domain names are taken. Or, you'd have to pay a fortune to buy one from someone. My family and I were on vacation, and I was brainstorming and playing word games to come up with something. My husband just blurted out Media Medusa. I checked and it was available. End of story!
• How long were you running your blog before you started getting many followers?
It took about a year before I felt like I was getting anywhere, but I knew it would take three years before I saw any kind of decent traffic. I feel good that the traffic continues to grow, even if it's a slow pace.
• Walk me through the process that you went through to get your blog to where it is today.
I had a lot of experience writing for the web, already, but learning to use WordPress was a challenge, at first. I have a high school friend, however, who is in IT. He guided me through a lot of it. He also designed my logo. Now I make sure I read and read and read about content marketing, search engine optimizations, and getting followers on social media.
• How many books do you read in a month?
It varies, depending on my schedule. It might be 3 or 4, depending on their length and how good they are. Plus, I listen to books when I'm driving or doing chores. So, I usually have a few going at a time.
• What book did you read most recently that you loved, and would recommend to everyone?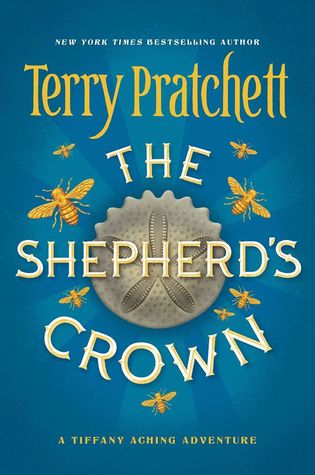 "The Shepherd's Crown," by Terry Pratchett. But you can't start with that one. It's the last book in the Tiffany Aching books that are part of the Discworld series. You need to start with "The Wee Free Men." They're just so, so good. Fun to read, but terribly insightful. The writing is just lyrical.
• What are the top questions you get asked by your readers?

I get asked to review specific shows or movies. Or, they'll ask me if something's any good and worth their time to watch it. So, my answer depends on what the show or movie is.
• If a new blogger came up to you today, and you only had a few minutes to talk, what would be your best blogging tip?
Be unique and always do a little bit of research before you write. You can write something that's close to your heart, but if no one ever sees it, you will be disappointed. So, do a little research to see if it's something people are interested in, but doesn't have a lot of competition. Then, write it in YOUR VOICE. There's no one else in the world like you.
• Have you ever liked the movie more than the book? Be honest!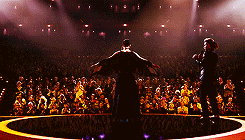 Oh, yes, and I was surprised. I liked the Hunger Games movies more than the books. In the books, we only hear and see Katniss's point of view, but the movies allowed the story to be told from a lot of angles. So, in "Catching Fire," we could see things coming that we didn't in the book, because Katniss didn't see them coming. It was just a richer experience.
• Are there any popular books you know you would never read (i.e. 50 shades of grey, tell us which one)?
You nailed it! "Fifty Shades of Grey." It's fan fiction, bottom line. I'm sure it's entertaining, but I've read enough fan fiction in my life. It serves a purpose, but that's not what I'm looking for. I also don't read a lot of popular authors, like Janet Evanovich, James Patterson, or Nora Roberts. Oh! I thought of one! "All the Light We Cannot See." That sucker is boring as heck. In fact, I have a blog post about which books I've abandoned recently.
• Any new blog features you are working on?
I'd like to focus more on cons and cosplay, because there are so many fans around the world who can connect through those. I'd also like to do YouTube videos, but that's a learning curve I don't have time for right now.
• What are 5 items you never leave home without?
Phone, wallet, glasses, First Aid Kit (in my car), and a ball cap.
• Anything else you would like to add?
This was so much fun! I'm usually the one being interviewed, so it was nice to share my own stuff with you. Thanks!
Thanks so much for joining us today Nancy!! ❤
PS: Do you have any questions for Nancy?