I had a different book blog, and I had a bunch of problems with the blog hosting company, and all of my content was deleted.  I managed to salvage some of my reviews from back then by compiling what  I wrote on Goodreads, Amazon, and Barnes and Nobles review sections.  I will be posting these reviews under a new blog post called Throw Back Thursday Reviews, until I have posted them all on this blog. 🙂 See some that I have already posted here.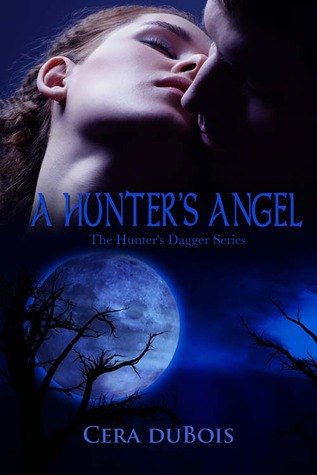 Goodreads Summary:
The serial killer stalking Clayton, Pennsylvania, isn't all that has Chief of Police Grace Wallace worried. For a year, she's tried to forget Special Agent Ian McHenry and now he's the expert the FBI sent to catch the killer. She can't stay away from him, but something primal is telling her to run to save much more than just her heart.
Despite the strict code of ethics Ian vowed to follow as a vampire hunter, he craves Grace's blood above all others. If he chooses to stay, Ian risks losing his chance at divine forgiveness.
But if he leaves Grace unprotected from the evil he's hunted for over a century, he loses more than just his soul…
My Thoughts:
I received this book for free in exchange for a true and honest review. Well…I enjoyed reading this book, but it was not one of my favorites. I kind of felt like it wasn't very original. I read a lot of vampire books, most of which are paranormal romance, and this book was good, but I wouldn't call it great. It is about an FBI agent, Ian, who is a vampire, and a police chief, Grace. Mostly the book is about their relationship, and how they are true mates. There is also a serial killer hunting in the town Grace lives in, and ends up hunting her (of course). Ian is a vampire hunter who kills all vampires that kill humans instead of just feeding from them, and leaving them alive, like Ian does. Like I said, there is nothing wrong with this book, it is a good read, but it felt recycled.