Can a Princess Be a Firefighter?
Goodreads Summary:
Two little girls pepper their father with questions about whether or not they can be a profession and still be a princess. Motivated by her granddaughter's fascination with all things 'princess, ' Carole P. Roman penned this adorable poem celebrating all the wonderful possibilities waiting ahead for them.
My Thoughts: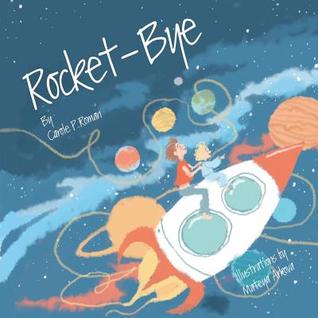 Goodreads Summary:
Carole P. Roman travels to the stars, orbiting the moon and rocketing past planets in this adorable journey to the far reaches of the galaxy. A beautiful bedtime poem, this verse is sure to delight any child before they go to sleep.
My Thoughts:
PS: What do you think of these books?  What are some of your favorite picture books.