YAY!! I am so excited that we have Maggie from The Novel Orange on our blog today!!
Give us the history of you. (family life, where you're from, etc.)

I was born on Thanksgiving Day in West Virginia; my mother still calls me her Turkey Baby!
I was a rower as a freshman in college.
Including me, there were nine people in my 8th grade class at a tiny Catholic school.
My older brother has Asperger's syndrome, a type of autism
I have a master's degree in social work
Writing is one of my biggest passions
When did you start blogging? Was this your first blog?
Oh, I've had tons of blogs, from The Caramel Files to Joy Is Yellow; all of them are now defunct. With my previous blogs, I never quite got into the groove or found my niche. With The Novel Orange, I started writing about things I like – mainly books – and went from there!
What made you start blogging?
I started blogging mainly to connect with other people with similar interests. Ahem…books.
How did you come up with your blog name?
It was really a fluke – it just popped into my head! I thought about navel oranges, books, and well, orange, and rolled them up together!
How long were you running your blog before you started getting many followers?
I don't even know how many total followers I have now. I think around 50 or so on Bloglovin' and a few by email(!). I use Twitter a lot to promote my blog now, but I'm not really sure how many of those followers follow 'me' or 'the blog'.
Walk me through the process that you went through to get your blog to where it is today.
I started out flying by the seat of my pants and still pretty much operate the same way! The only set thing I've started working toward scheduling for a certain day is book reviews, everything else comes when I feel writerly!
I've been through a bunch of blog redesigns; I've finally settled on my favorite!
I also went with getting my own domain and I'm so tickled I did that!
How many books do you read in a month?
I typically read maybe three to five books a month, on average. I need to pick it up, as I've pledged to read a minimum of 100 books in 2016!
What book did you read most recently that you loved, and would recommend to everyone?
I finally delved into Jane Austen's Pride and Prejudice and there is no one I would not force to read it!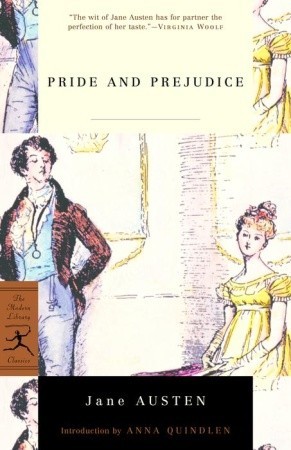 What are the top questions you get asked by your readers? (and the answers)
Truthfully, I haven't gotten a ton of questions about much besides my blog design. I appreciate every query and compliment!
If a new blogger came up to you today, and you only had a few minutes to talk, what would be your best blogging tip?
Always remember to keep the lines of communication open between you and other bloggers, especially when you have questions. There's a reason contact info is listed on blogs!
Have you ever liked the movie more than the book? Be honest! (and tell us which one!)
NEVER!
Are there any popular books you know you would never read (i.e. 50 shades of grey, tell us which one)?
Totally 50 Shades of Gray!!!!!!!! I'm pretty open to pretty much everything else because I'm curious about the hype!
Any new blog features you are working on?
I've started the Challenge Challenge this year! I came up with the idea after signing up for tons and tons of reading and blogging challenges for 2016, so I figured I needed a way to keep track and decided to invite others to join!
What are 5 items you never leave home without?
Blackest black mascara
Lip balm
A BOOK or my Kindle
My phone, naturally
Usually my baby!
Anything else you would like to add?
Thank you SO much for having me, Kaitlin!!!!!
I am so so glad you could be on the blog today!! Thanks Maggie! ❤
Stalk Maggie:
PS: Anything else you would like to ask Maggie??