I previously had a different book blog, and I had a bunch of problems with the hosting company I used for the blog, and all of my content was deleted.  I managed to salvage some of my reviews from back then by compiling what  I wrote on Goodreads, Amazon, and Barnes and Nobles review sections.  See some that I have already posted here.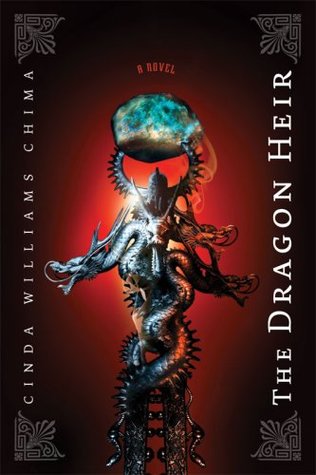 Goodreads Summary:
The covenant that was meant to keep the wizard wars at bay has been stolen, and the sanctuary of Trinity must prepare for attack. Seph monitors the Weirwalls, while Jack and Ellen train their army of ghosts to face an onslaught of wizards. Even Anaweir Will and Fitch are setting traps around the town's perimeter. To Jason Haley, it feels as though everyone but him has a role to play. Then he finds a powerful talisman – a huge opal called the Dragonheart – buried in a cave. When its power washes over him, he knows he's destined for a greater purpose than anyone ever imagined.
Madison Moss can hears the seductive call of the Dragonheart also, but she has other things on her mind. Maddie's been leaking dark magic ever since absorbing the blow that was meant to kill her boyfriend, Seph. If anyone finds out, she'll be banished from the sanctuary – and Seph – forever. Meanwhile, Trinity's enemies mean to win the war with the help of the Dragonheart, and they know that Madison Moss is the only one who can get it for them.
Moral compasses spin out of control as a final battle storms through a town that was meant to be a refuge. With so much to lose, what will Jason and Maddie be willing to fight for – and what will they sacrifice? It's everyone for himself in this thrilling conclusion to the Heir trilogy.
My Thoughts:
This book is even more exciting than the previous two. Jason sneaks into the Ghyll and discovers a horde of magical artifacts. He manages to steal many of them, including a stone called the Dragonheart. Wizard war is coming to the sanctuary, and everyone prepare for battle. Seph, and a the few other wizards in Trinity, maintain the magical border of the sanctuary, with Seph doing most of the work. This causes him to lose energy, and become snappy. He starts using Wizard's Flame to maintain his vigilance. Jack and Ellen, and the army of dead warriors, pull duty to guard the border gate. Meanwhile, Madison, has left the sanctuary because she is leaking curse magic that makes Seph sick. She returns home to deal with family issues, and although she isn't in the sanctuary she is not removed from the upcoming war. These books are so good!! This was the conclusion to the trilogy, but I recently found out Cinda Williams Chima has released two additional books to the series, that I will be looking forward to reading.