I previously had a different book blog, and I had a bunch of problems with the hosting company I used for the blog, and all of my content was deleted.  I managed to salvage some of my reviews from back then by compiling what  I wrote on Goodreads, Amazon, and Barnes and Nobles review sections.  See some that I have already posted here.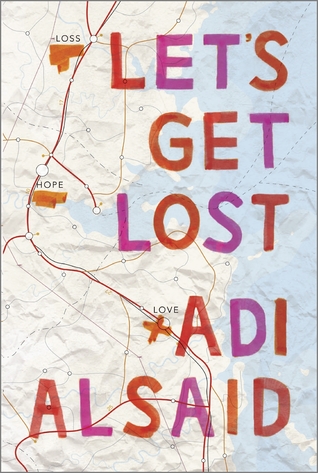 Goodreads Summary:
Five strangers. Countless adventures. One epic way to get lost.
Four teens across the country have only one thing in common: a girl named Leila. She crashes into their lives in her absurdly red car at the moment they need someone the most.
Hudson, Bree, Elliot and Sonia find a friend in Leila. And when Leila leaves them, their lives are forever changed. But it is during Leila's own 4,268-mile journey that she discovers the most important truth—sometimes, what you need most is right where you started. And maybe the only way to find what you're looking for is to get lost along the way.
My Thoughts:
I loved this book!! At first I thought it seemed ridiculous that Hudson could fall in love with Leila so immediately, but the more I read the more I fell in love with Leila too. Everyone was just drawn to her amazing personality. When we find out she has amnesia it kind of made me think/wonder what our personalities would be like if we didn't have any memories. If we didn't have any past grudges, or fights, or sadness. I don't know why, but I seem drawn to books and movies about people who have lost their memories, even if I don't know they are about that (like this book.) I don't know if it is because subconsciously I knew something was wrong with my brain, and that my memories might not be with me forever, but whatever the reason, I love them. This book included. Seize the Tuesday.