I previously had a different book blog, and I had a bunch of problems with the hosting company I used for the blog, and all of my content was deleted.  I managed to salvage some of my reviews from back then by compiling what  I wrote on Goodreads, Amazon, and Barnes and Nobles review sections.  See some that I have already posted here.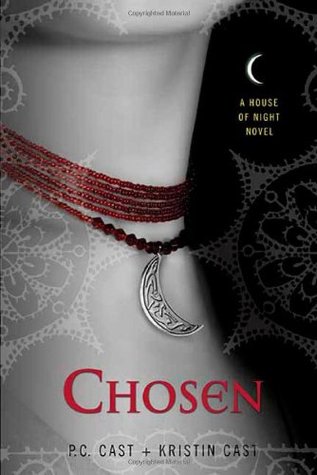 Goodreads Summary:
Dark forces are at work at the House of Night and Zoey Redbird's adventures at the school take a mysterious turn. Her best friend, Stevie Rae, is undead and struggling to maintain a grip on her humanity. Zoey finds herself in the very unexpected and rare situation of having three boyfriends. Mix a little bloodlust into the equation and the situation has the potential to spell social disaster. Just when it seems things couldn't get any tougher, vampyres start turning up dead. Really dead. It looks like the People of Faith are tired of living side-by-side with vampyres. But, as Zoey and her friends so often find out, how things appear rarely affects the truth…
My Thoughts:
I felt like the first book was ok, and then have gotten progressively worse. This will be the last in the series that I will read. Zoey ends up with 3 boyfriends in this book, which is fine, but she gets all weird and whiney about the whole thing. This book was lame.