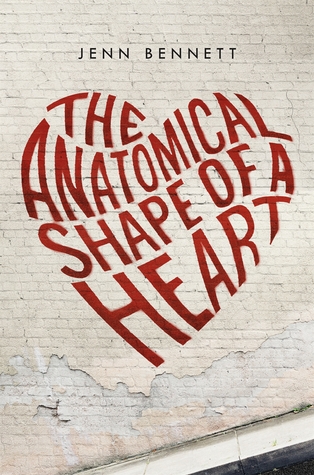 Goodreads Summary:
A mysterious graffiti artist, an anatomy-obsessed artist, and a night bus that will bring the two together.
Artist Beatrix Adams knows exactly how she's spending the summer before her senior year. Determined to follow in Da Vinci's footsteps, she's ready to tackle the one thing that will give her an advantage in a museum-sponsored scholarship contest: drawing actual cadavers. But when she tries to sneak her way into the hospital's Willed Body program and misses the last metro train home, she meets a boy who turns her summer plans upside down.
Jack is charming, wildly attractive . . . and possibly one of San Francisco's most notorious graffiti artists. On midnight buses and city rooftops, Beatrix begins to see who Jack really is—and tries to uncover what he's hiding that leaves him so wounded. But will these secrets come back to haunt him? Or will the skeletons in Beatrix's own family's closet tear them apart?
My Thoughts:
I loved this book.  The title and cover got me very interested in this book.  I got it free from the author, and I was very excited to read it.  I love the main character, Bex.  She is a little dark, and a lot determined.  She needs to get a scholarship to go to college, and to do this she needs to win an art contest.  She knows that if she can get permission from the hospital to draw corpses that she will be almost guaranteed a spot. Did I mention she is a little dark? She wants to draw anatomy for textbooks and things when she gets out of school.  It is when she is leaving the hospital that she meets Jack, who is dressed in all black, and mysterious, which is why she dubs him Jack the Burgler.  He is swoon-worthy with his hot rockabilly look.
Their flirtation is super hot, and very mutual.  They have a witty banter between them that I loved.  The way the both pursue each other is really cute, and while I don't find it very realistic, I enjoyed it nonetheless.  It turns out Jack is also an artist, but of a more criminal variety.  He is a notorious graffiti artist who everyone in the city is talking about.  BTW I totally want to move to San Fran now, because it sounds awesome.  The author was very descriptive, and the city and characters really come alive.  Even the side characters like Bex's mom and Jack's dad, and even her brother's boyfriend the saint.  I like that the book actually talks about sex also. Not just the good stuff or the steamy stuff, just the realistic stuff, like your first time can suck, and people can use you, but it doesn't have to ruin your life.  If you like realistic fiction this book is for you.  There is all kinds of real drama in it with family issues.  LOVED IT.