Hosted by: Alexa Loves Books  ! The second mini challenge is to create a valentine for your favorite book character or author.  It's way to hard to pick a favorite so I picked a character who needs a valentine.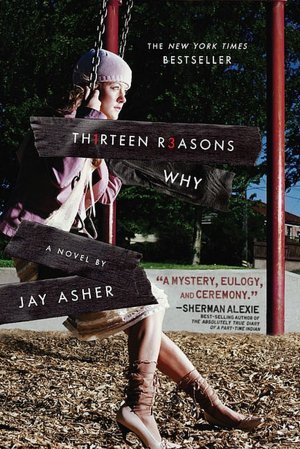 I chose Hannah Baker from 13 Reasons Why by Jay Asher.  I would put all of these valentines into her class bag that she never got notes in.  I really feel for Hannah, because when I was in Teen Leadership class I never got anything in my bag either.
I would get her some traditional style valentines cards and candies.  I would also get her the Happy album, because that song makes me smile.  I would get her a notebook and some colorful pens to write down all her feels.  I would also get her The Night Circus by Erin Morgenstern, because the book is amazing. I think this might have cheered Hannah up.
PS: Who did you pick for your bookish valentine?