Today' review is a book (A Song for Ella Grey by David Almond) I got free from netgalley in exchange for an honest review.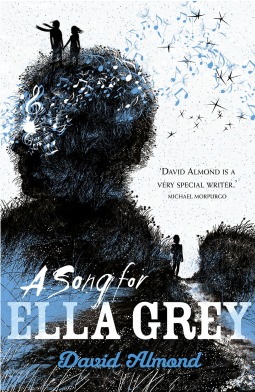 Goodreads Summary:
"I'm the one who's left behind. I'm the one to tell the tale. I knew them both…knew how they lived and how they died."
Claire is Ella Grey's best friend. She's there when the whirlwind arrives on the scene: catapulted into a North East landscape of gutted shipyards; of high arched bridges and ancient collapsed mines. She witnesses a love so dramatic it is as if her best friend has been captured and taken from her. But the loss of her friend to the arms of Orpheus is nothing compared to the loss she feels when Ella is taken from the world. This is her story – as she bears witness to a love so complete; so sure, that not even death can prove final.
My Thoughts:
The cover of this book is beautiful, and that first sentence made me want to read the book. The book started out strong, and I was really excited to read it, but it quickly became muddled with redundant phrases, and over the top descriptions.  I think it was trying to be poetic, but it didn't come across that way.  The plot was confusing, and I had trouble following along.  I never felt anything for the characters, they just weren't developed enough for me.  If I did not need to review this book, I honestly would not have even finished it.