I saw some really cool library posters at the ALA Conference in Las Vegas.  You guys know I have been posting about my experience for a few days, and I thought I would keep sharing all the great ideas and information I received.
One poster was for books about Zombies/the Apocalypse
What Will You Read If You Survive?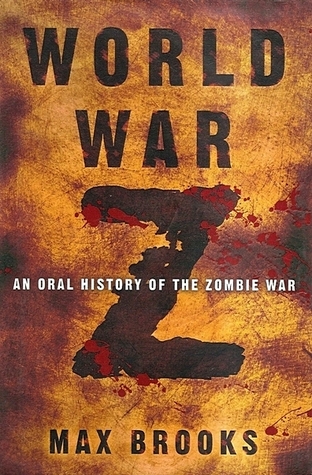 World War Z: An Oral History of the Zombie War
by Max Brooks
This book is so good. (It is one of the few on the list that I have already read.)  If you haven't read this, you should.  You should also check out the Zombie Survival Guide, also by Max Brooks.  I loved it!
The Brad Pitt movie is really good too, btw.
The Passage
This book sounds interesting, it is about a little girl, who is taken by the government (after her mother abandons her) and put into an experiment.  The special agent they send to track her down, decides to save her after he meets her.  The experiment goes wrong and the world starts to fall apart.  Sounds really interesting, I will need to check this one out.
Dearly, Departed
by Lia Habel
I have serious cover love for this book.  This would definitely be one I picked up at the book store without knowing what it was about.  Yes, I judge books by their covers, and purchase them with only liking the covers. I know people hate this.  If I hear something good about a book, I will still get it even if I don't like the cover too though. (that makes it ok, right?)
This book is about a teenage girl named Nora, who lives in New Victoria (a town based on Victorian England.) She gets kidnapped by a horde of the walking dead after her parents die.  She ends up falling in love with one of the zombies.
Ashes
by Ilsa J. Bick
This is the first book in a trilogy by Ilsa J. Bick.  This seems reminiscent of the 5th Wave by Rick Yancy.  An electromagnetic pulse turns off all electricity, etc.  People die. Chaos ensure.  I'd be willing to give it a shot.
Fiend
I definitely want to read this! My favorite books are all on tough subjects like drug use, suicide, abuse, etc. I know, I know, I should probably talk to a therapist about my depressing book choices. Whatever.  Fiend is about a meth-addicted guy named Chase, who find himself at the end of the world.  At first he thinks he is in a drug-induced hallucination, but starts realizing all of it is real.  He tries to make amends for the bad he has done before the world really does end.