While I was at ALA in Las Vegas, I went to the Book Buzz Theater to see what was the upcoming news from Disney Hyperion.

This sequel by Jennifer Lynn Brown is about an FBI program for kids, that catch criminals.  In this sequel they are after a copy-cat killer from the first book.
The Sorcerer Heir
SQUEEEEEEEEEEE! This is an absolute must-buy for me! I loved this series by Cinda Williams Chima, and this is apparently going to be the series conclusion.  I can't wait, and at the same time I am dreading the series being ended.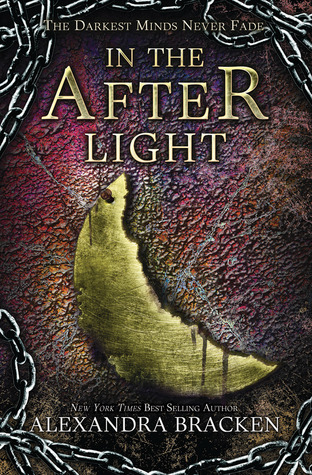 This is also going to be a series conclusion.  This will be the third and final book in the Darkest Minds trilogy.
This is going to be about how the world was created, and will pretty much be a who's who of all the gods.

Also coming out is the new Percy Jackson book!
Gracefully Grayson
This is another book that I can not wait to read. It is about a transgender girl stuck in a boy's body.  I love that they are coming out with this.  I don't think the young adult book world addresses things like this very often.  I think/hope it will help or inspire transgender children and teens.
Zodiac
Comic superstar Stan Lee is releasing a book called Zodiac that is about super heroes, and also somehow involves the Chinese zodiac. Sounds interesting.
Smek for President
This book is going to be the basis for a new Dreamworks movie called Home
I am also looking forward to this new young adult horror book by Guillermo del Toro (PS are y'all watching The Strain on TV? I like it so far!)
This is about monsters that move in unseen places and a 45-year-old mystery that threatens California.  Interesting!!

What upcoming books are you looking forward to?